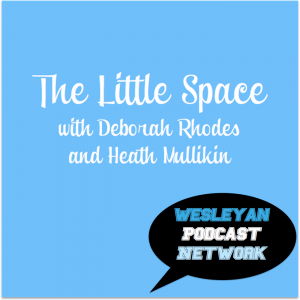 Welcome to Episode 7 of the Little Space
Today we are talking about an article from Global Partners about the move of God among female pastors in Mongolia.
http://www.globalpartnersonline.org/about/stories/equip-her-providing-theological-training-for-women
Don't forget our contest to win the framed print of the Jill Briscoe quote by sharing a screenshot of your iTunes review of our podcast. Tag us on Twitter or Facebook.
Subscribe and download on iTunes: https://itunes.apple.com/us/podcast/the-little-space-fresh-wesleyan-perspectives/id1207667830?mt=2
Join the Facebook Group-https://www.facebook.com/groups/wesleyanpodcastnetwork/
Follow us on Social Media:
@dkrhodes-Twitter and Instagram
@heathmullikin
#littlespacepodcast
The song "Louisiana" is used with permission from An Atlas to Follow. Available on iTunes at https://itunes.apple.com/us/album/louisiana/id546234730?i=546234739.